Midnight on the Milky Way -- Complete
#1 post-nanoreno log + 100 downloads!!
---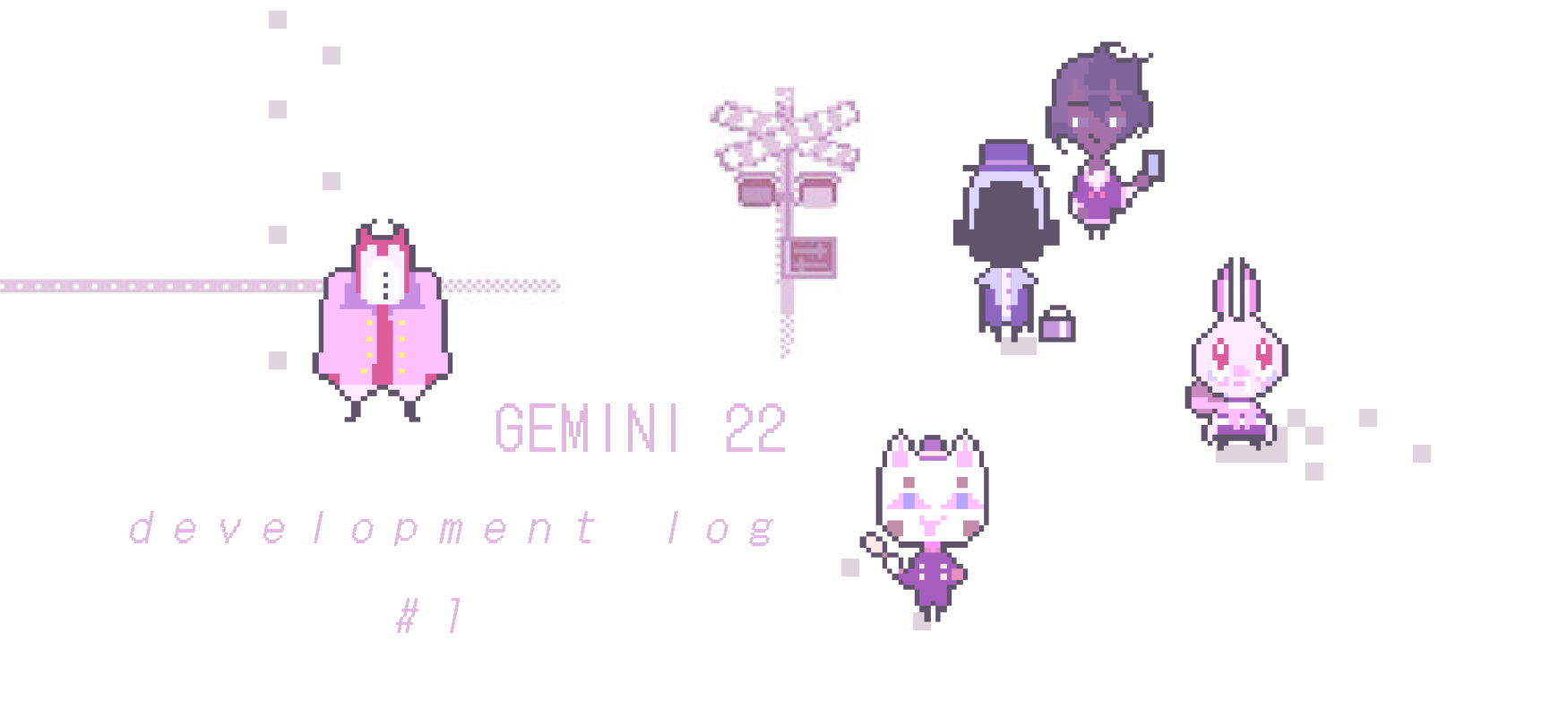 "Hello, valued pawsenger! Looking for more, purrriiiight?"

Thank you for playing this game. The kind messages, donations, and general support warms my frigid heart.
When setting out to do this, I made a goal of certain things.... But I didn't meet all of them. In the end, I decided to release what I was confident in and put out the rest of the story when I was rested and making proper art again. It was a wise decision. Taking things at my own pace, I can fuss with things to my frigid heart's content!
Here is a list of things I would like to fix/add as development chugs along:
Make the UI pretty! As in the menus, wherever you are.
More sprite expressions for various characters.
Extra animations.
Correct whatever typos that come along...
An extra chapter. It would help the pacing a bit.
A proper credits screen.
Probably other things will spring to mind when I'm in the middle of working....!
The story at the moment has three endings-- A normal ending, a true ending, and a special ending. You don't need to do anything much to get them, so don't worry. There are a few more characters to meet, and some of them aren't very nice.
Oh, yes. Reaching 100 downloads was a surprise. It seemed to happen quite fast, so I feel accomplished somehow...No more of that! I have work to do! But thank you very much for taking interest in this game. Artists always enjoy that sort of thing. I hope you enjoy the story from here on out.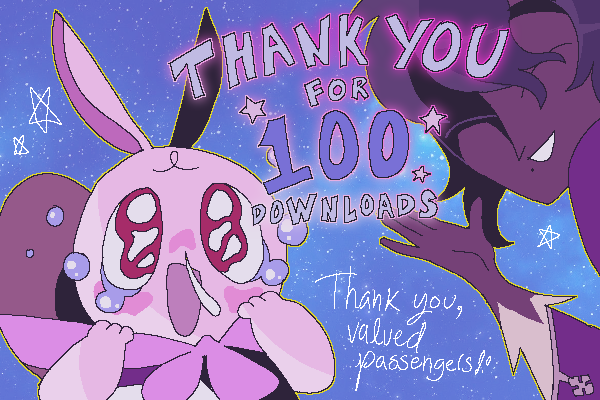 Keep your ticket close and we'll see each other soon, passenger!

Get Midnight on the Milky Way -- Complete